Positive Well-being Educator
Interesting Times ... no worries: YOU already have the answer - let me give you the tools to find it...
Those of you that know me personally, know I'm a very positive person. I'm always looking for solutions to challenges and helping people find "inner" tools to create new and improved realities for themselves – this is my passion and calling and I'm so proud I've discovered it.
Rand in a Nutshell:
Born and raised in Chicago, living in Germany since 1999
Author Awful-ly Happy
International Wellness Educator for individuals, companies, associations and universities
Expert in Positive Psychology
Member of IPPA, AGBC, ISQOLS
PhD-Happiness Researcher (Erasmus University, Rotterdam)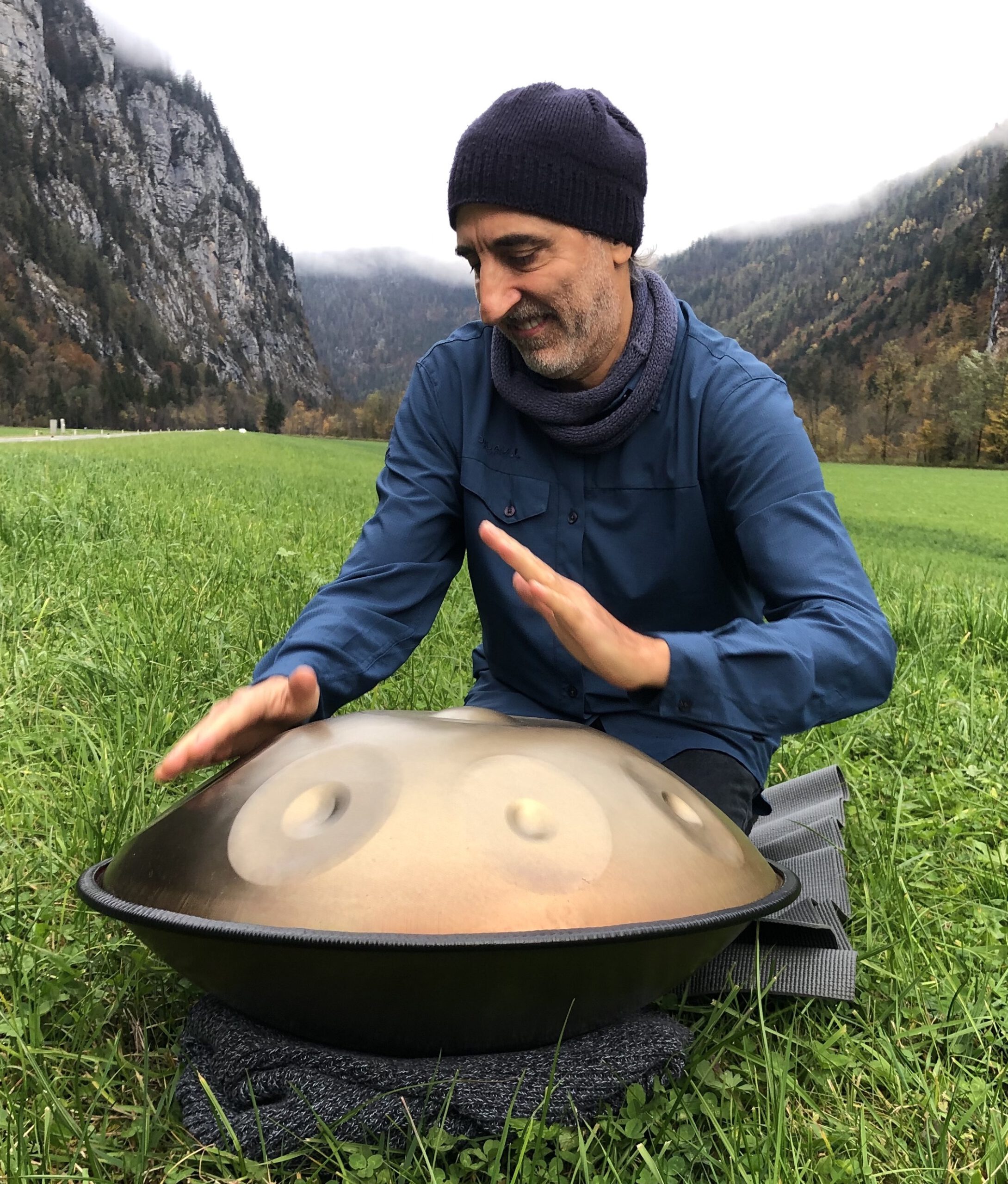 1 on 1 Self-Discovery Sessions​
These personal sessions will give you the tools to talk to the inner voice of "I'm not enough" and eventually send it on vacation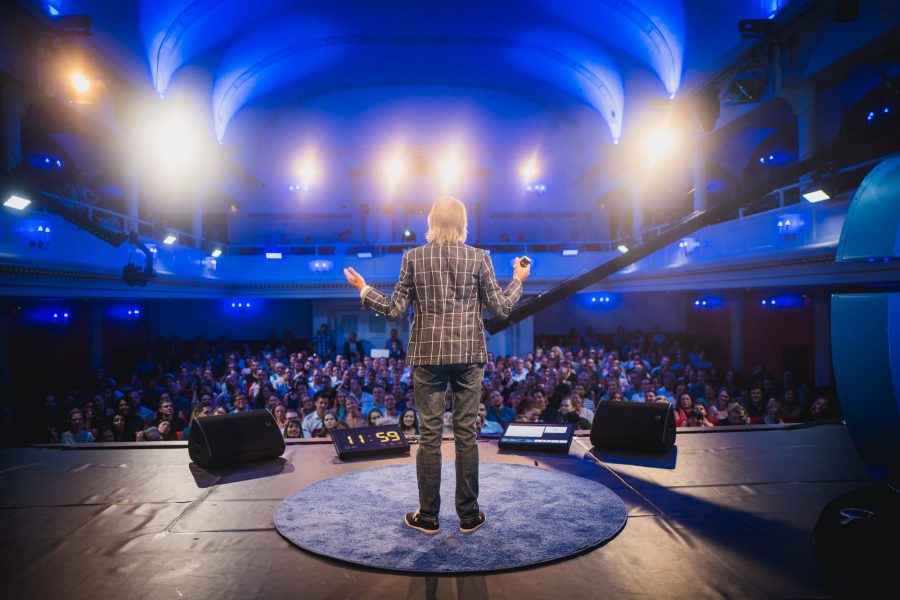 Motivate and inspire large groups in the area of self-confidence, life satisfaction, social connectivity, intercultural tolerance and positive relationships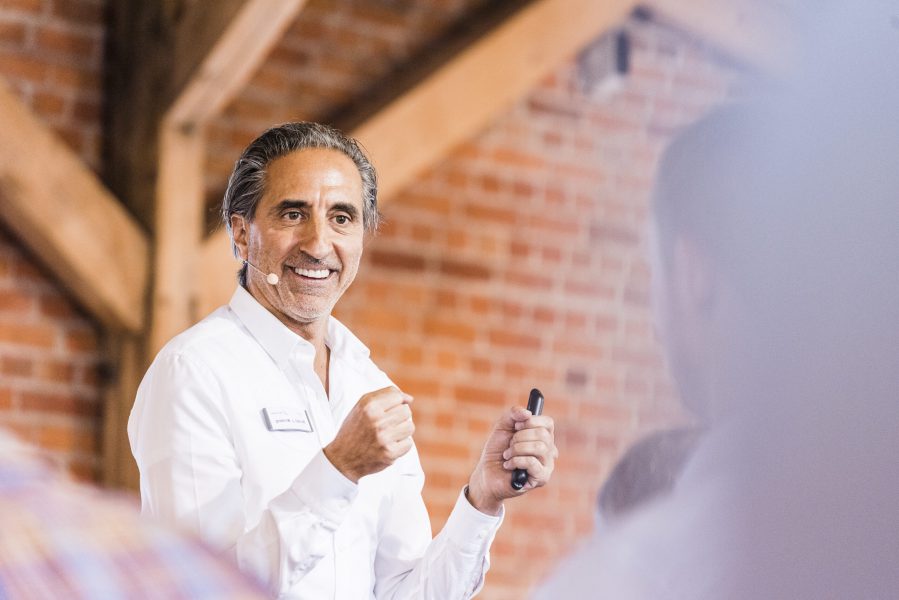 Train management and staff to focus on their strengths and introducing awareness, compassion and gratitude in the workplace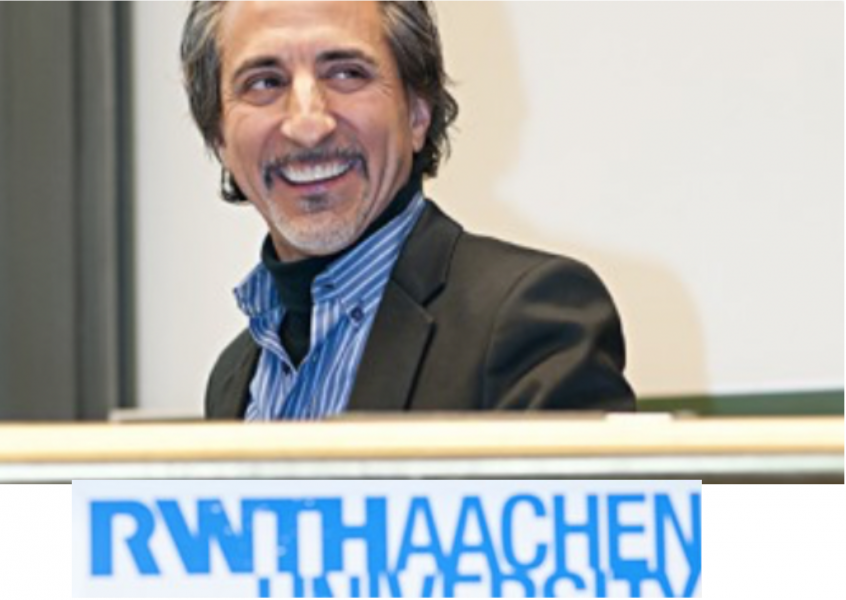 Help professors with science based facts on "Positive Education" as well as how to spark their  students' interest, both personally and eventually professionally 
Positive Well-Being Educator
For over 30 years, I've been an American educator and have been helping to develop the human potential that lies within each individual. Whether it was the Native Americans on the reservations in New Mexico or Italian street children in Rome, I always provided the crucial psychological tools to work out individual strengths, individual consciousness and self-compassion. Twenty four years ago, I brought my knowledge and experience to Europe. In university lectures, seminars and trainings, I "teach" doctoral students, business men and women, employees of international companies and private individuals and groups throughout Europe. As a happiness researcher at Erasmus University in Rotterdam, I work within the relatively new science of happiness, also known as "Positive Psychology".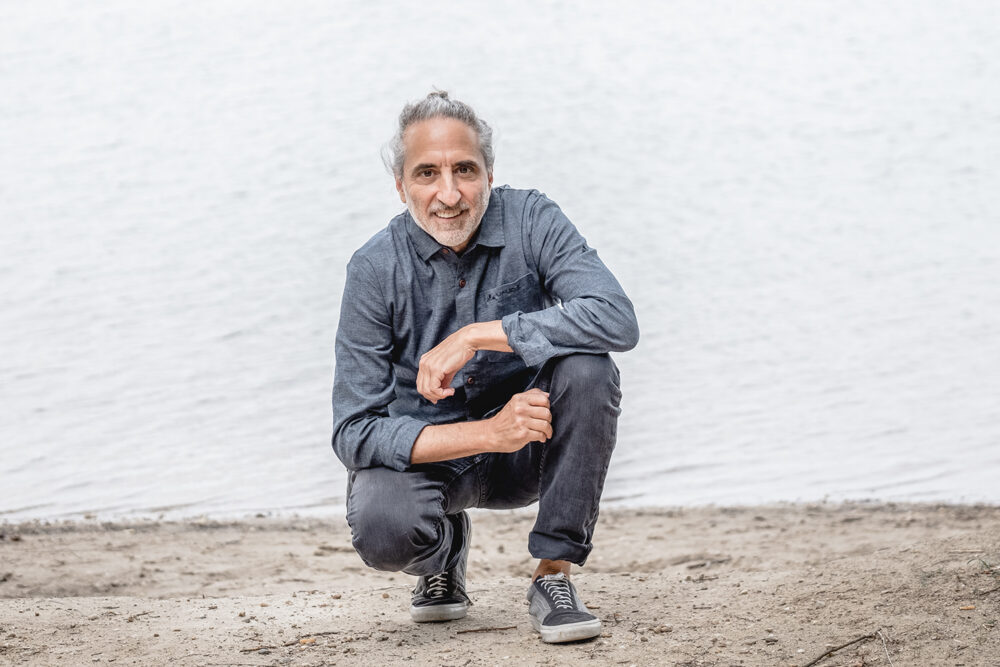 Positive psychology deals with human emotions, strengths, relationships, the meaning of life and our achievements. Through mindfulness and self-compassion, we increase our well-being and happiness – eventually building a positive relationship with first, ourselves and then with those around us. Recently, I have helped Ukrainian refugees living in Germany to integrate into the German culture i.e., namely by teaching self-compassion and resilience techniques as well as love and kindness meditations. My current passion is to give people "tools" in one-on-ones, seminar, workshops, retreats and universities around Europe – eventually helping them build their own self-compassion and resilience during these very interesting times.
A Book That Teaches Resilience & Acceptance
I bring in the latest and most up-to-date scientific studies to explain how important and priceless my childhood actually was. I describe 20 indispensable and extremely useful lessons that have helped me become a more respectful son to my mom, a more positive role model to my daughter and a more dedicated and loyal partner to my significant other … and let's not forget, a more supportive friend to those in my life.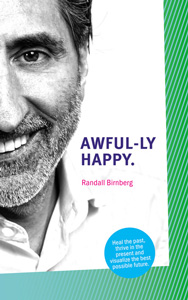 Write Me For an Appointment
Let me help you discover the pure and happy inner child in you:
Current and/or Former Clients...
... And What A Few More People Have To Say
Randall was a guest lecturer in a seminar on work-related stresses and strains and vividly introduced master's students of psychology to the scientific basis of positive psychology as part of his doctoral project. In every moment of his lecture it was clear to the audience that Randall not only conveys the findings of positive psychology, but also lives them himself. This gave him enormous credibility. His presentation was very refreshing and he inspired the participants. He succeeded in filling the scientific facts with vivid examples from everyday life and work, thus very quickly sparking students' interest in a subject area that was not included in the standard curriculum. I would like to express my sincere thanks for his enriching contribution to the seminar, which has certainly helped the students not only professionally but also personally.
Prof. Dr. Jessica Lang

Institute of Occupational and Social Medicine
Randall has been with the International Marine Certification Institute (IMCI) for over 7 years. In that time, he has given trainings to our international organization and staff in many business related areas. Randall, a positive psychologist, eloquently and with his humorous spirit both enlightened us on the theme and at the same time entertained the group. His presentation included interesting history and creative and inspiring role play with the group. The participants were thoroughly engaged as Randall managed to include the whole group and made all the non-native English speakers also feel at home. His positive personality, knowledge of positive psychology and rapport with the inspectors and directors were commented on by many in our team.
Ulrich Heinemann

IMCI (Managing Director)
Randall conducted a 120-minute workshop on "Positive Psychology in the Corporate Environment" as an external guest speaker at our Düsseldorf location. The workshop was attended by 35 employees from different positions. During this time, Randall has used a combination of empirical results and studies, interactive role-plays and examples from everyday life to clearly illustrate the importance of positive interaction with each other and a constructive attitude towards change in the corporate environment as well as in the private environment. Furthermore, at the end of the workshop, we worked together on various actions that all participants were able to take with them for the future. The feedback from all participants was outstanding. Everyone involved was "infected" by Randall's enthusiasm and knowledge of this topic, so that time flew by and the workshop was an all-round success. We can only advise every company to work with Randall! If there is also a need in other locations, we will definitely come back to Randall! You made everyone of us really happy and we thank you very much for this!
Christos Elkas

Area Manager (Booking.com)
I'm a video technology professional, taking part in an European research project on perceptually optimised video compression. Our project unites the expertise of some of the leading academic and industrial organisations in Europe, all working towards the common goal of perceptually optimised video compression. Apart from scientific advances, we put a lot of emphasis on the social and transferable skills training of the involved researchers. Within this training scheme, Randall gave a one-day workshop on "project management and positive psychology" to our research team. In the beginning, I was a bit sceptic about "yet another project management course", however Randall spiced it up with his field of expertise: Positive psychology. This relatively new topic was foreign to me before and mixed perfectly with the sometimes a bit dry matter of "project management". I'm grateful for this great experience and all the new knowledge I gained. This workshop definitely had some impact on both, my professional and private life. I heartily recommend Randall to anyone looking for inspiration and motivation.
Dr. Sebastian Schwarz
Researcher
Over the course of 2 days, Randall conducted 6 workshops with a total of more than 120 participants and over 10 different nationalities. The workshop, called "Positive Psychology," took place as part of this year's conference for salespeople. The focus was on the topic of "happy selling". Randall used examples and scientific findings to show that satisfaction with one's own life is the basis for professional success. In his "Icebreaker" activities, he integrated theatre productions and inspired his multi-cultural audience with his creative, very entertaining and above all motivating presentation style. His extremely positive manner and the professionally conducted discussions motivated our employees for the topic. With his well-chosen team-building activities, he has been able to bring our sales forces together and has created a sustainable, trusting and helpful atmosphere. Randall impresses with his positive manner. He implements the topic of positive psychology in an understandable way using many everyday examples. At the end of our workshops with our European sales team, everyone was "happy".
Andreas Dobratz
Vice President-Yokogawa Europe
Randall conducted a management seminar on "Positive Psychology in Companies" in the Jacobs Group. The content of the seminar was aimed directly at the management level of the company and vividly demonstrated the opportunities of a positive leadership culture using examples and scientific findings. In addition to practical case studies and role plays, intensive discussion rounds supported the exchange between the participants and the trainer. Above all, he was able to inspire managers for the topic and motivate them to actively participate through his positive and authentic manner.
Björn Richter
HR Manager (Jacobs Group)
Randall visited us in our agency during our Inspiration week and gave a very exciting lecture about positive psychology. His cheerful and humorous character made the lecture lively. Our employees loved it. Randall's expertise combined with his enthusiasm for the subject, revealed new perspectives that inspired and motivated the audience. Particular formative were his Takeways which showed how simple changes can be used to create more joie de vivre and satisfaction in everyday life. We would like to thank Randall very much for his inspiring and authentic lecture.
Miriam Aug
Talent Manager (Saatchi & Saatchi Düsseldorf)
First time I met Randall he was giving a key note speech about positive psychology. I had the pleasure having him as a one-to-one coach eventually. Me: Fact-based and career-driven person, always overachieving in work but neglecting my personal wellbeing. Him: Enthusiastic and authentic person pleasure to spend time with and trustworthy. Our Agenda was to re-incorporate positivity and happiness in my life. What convinced me was that the techniques he teaches are based on psychological research and scientific evidence – no esoteric nonsense. What Randall does is to provide you a set of tools you can chose from to make a change in your life. I am still fact-based person – that didn't change. I am still striving for success in the things I do – that didn't change But what changed is that I carry myself differently now: Self-satisfied, mindful, happy with the things I do. Randall gave me guidance and the necessary push into that direction. That guy is a life changer. Thank you Rand.
Dennis Riekenberg
Working with Randall was truly inspiring and helped us, step by step, to integrate Positive Psychology in our daily working environment. Randall was part of our Leadership Development Process and he also worked with our international Talents at the Nordzucker TALENT.Network in 2018. Participants were amazed of this positive energy and his authenticity. Randall has his very own way of reaching out to people and for sure he leaves a lasting impression. We are always grateful for having the opportunity to work with this bundle of positive energy! More to come any time!
Melanie Walter
Organizational Development, Human Resources (Nordzucker)
In the beginning it felt a little intimidating to take part in a workshop called "The Science of Happiness" as we didn't know what to expect – in the end it was the best experience for our team here at INNSIDE Hamburg Hafen. With lots of laughter, enthusiasm and precise one-on-one training Randall help us to grow not only on a personal level but also grow as a team. By his positive way of thinking and teaching his words easily got to us and time flew by like nothing. The feedback from the whole team was more than positive and we are already looking forward to having Randall here again with us.
Stefanie Hartenstern
Sales Manager (INNSIDE by Melia Hamburg)
In a very dynamic environment as in our DocMorris Warehouse it´s not always easy to keep your staff motivated. After a few private sessions with Randall I learned a lot about my own leadership-style and I was convinced that his approach would work for my team as well. A operational Teamlead in a Warehouse Environment like ours had very high hands-on mentality and isn´t the type of personal that feels comfortable in leadships-trainings or other seminars. On a rainy morning, sitting together with my team in our daily operation meeting, I decided to give it a try. Even after a successful week, 9 out of 10 topics discussed that same morning were things that didn´t go well. The few positive vibes were smashed by a tornado of complaints. That had to change. In a few sessions my team became aware of the fact that some of their habits needed to be adjusted, and, ever more important, that a positive mindset makes live much easier. It´s a privilege to be healthy, successful and happy….. if you make sure that your employees share that mindset with you it will have a positive long-term effect on the climate in your business. You just have to open up for it and give it a try! Randall, thank you for sharing that with us.
René Michel
Director Warehouse (DocMorris)
I have been working with Randall on his PhD research since 2014. He has been an external Phd researcher with (EHERO) for the last couple of years. His research on Americans living in Germany and their 'subjective wellbeing', coupled with positive psychology education has him working with American and German business men and women alike.
Dr. Martijn Hendriks
Erasmus Happiness Economics Research Organization (EHERO)
For a CEO, choosing a trainer for an executive meeting is always a challenge – simply because the wrong choice puts a negative stamp on the entire meeting. Ideally, there must always be a coach for each event who is precisely tailored to this conference and who is not yet known to colleagues, so that a bit of unpredictability and curiosity keeps the tension high. In our case, our requirement was clear: "Positive communication in the company" – across all country and cultural barriers, and the choice fell on Randall after a pitch by several coaches – because he simply lives this topic of "positive communication" visibly. The management conference itself was a complete success – Randall kept the tension high throughout his presentation; he spoke to the participants personally, the people engaged in an open dialogue – and at the same time all the "teaching content" was more or less openly integrated and communicated. The whole thing went on for a full day; Conclusion: the topic was fully hit, certain content on "positive communication" was conveyed in a thoroughly entertaining way, and all colleagues remained committed until the end. Even the final role-playing games (Germans actually hate role-playing games...) were a success. So the bottom line is a positive experience for us, for our managers and another step in the right direction for our company.
Hartwig Fuchs
CEO (Nordzucker)
The seminar conducted by Randall on the topic of positive psychology in companies introduced the scientific findings on positive corporate culture in detail and with the help of practical examples. Through the constant involvement of the participants in discussion rounds and role plays, they were able to learn how to implement the theoretical principles in practice. Randall convinced the participants of the content with his extremely sympathetic and professional manner and was able to motivate them for new ways of thinking in dealing with their employees. We would like to thank Randall for his commitment and look forward to continuing to work with him."
Andreas Nickolaus
CEO (Autohaus Piper)
In essence, Randall's expertise in positive well-being shines through his actions, words, and demeanor. He creates an environment where personal growth feels natural and accessible, leaving you with a sense of empowerment and a desire to become the best version of yourself.
Fleur Van Ravensteijn
What can a communications coach and English trainer who has been teaching for years in business companies convey to (prospective) teachers? – Enthusiasm above all, and a whole lot more. Randall Birnberg made his topic part of the program with his lecture "Let's Speak Positive Education" as part of the lecture series of the RWTH Aachen Teacher Training Center "Pedagogical Challenges in Everyday School Life". In a rousing, committed and activating way, he introduced his listeners to the world of positive psychology and made the effect of an educational attitude tangible for everyone. The fact that he also presented the thoroughly researched effects of positive psychology and the school and teaching models based on it was by no means a minor matter. We are pleased that Randall has enriched our program in an extraordinary way and encouraged students to focus on their own strengths in order to be able to take this positive, approachable, relationship-valuing attitude with them into their careers. For the sake of yourself and your children! We look forward to further collaboration.
Christina Bremke
Internship Manager (RWTH-Teacher Education Center)
NEWSLETTER FOR UPCOMING EVENTS